Enhance your natural features and overall self-esteem with minimally-
invasive skin treatments that will have you feeling Simply Radiant
Enhance your natural features and overall self-esteem with minimally-
invasive skin treatments that will have you feeling Simply Radiant
You heard it right… We have rebranded and are giving away $2000 worth of gifts celebrate! The New Look Giveaway opens on Saturday October 23, 2021. Follow us on Instagram and be the first to enter!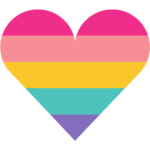 SIMPLY RADIANT: A SAFE SPACE FOR ALL
We are here to help everybody feel comfortable in their own skin and body, regardless of how they identify. Learn more on how we support our LGBTQS+ community!
REFER A FRIEND AND SAVE 15% ON YOUR NEXT TREATMENT
ENTER OUR NEW LOOK GIVEAWAY!
PROTECT YOUR SKIN THIS WINTER
"We want to make a positive impact not only on your skincare need, but also on the way you see yourself"