Plump your lips or minimize unwanted signs of aging with Dermal Filler services from Simply Radiant Aesthetics.
Simply Radiant offers Restylane and the full line of Juvederm products – Ultra, Ultra Plus, Voluma and Vobella – to complete your facial enhancements.
Dermal Filler contains highly cross-linked hyaluronic acid (HA) particles in the highest concentration available which allows for the longevity of this material. HA is a natural substance produced in the body to add moisture to the skin. When injected into the skin, it brings moisture to the skin and increases volume, so the skin looks smoother and more youthful. Since our products have no animal origin and contains HA, there is no risk of adverse reaction to the skin.
Dermal Filler is a safe and effective treatment for moderate to severe wrinkles and lines. It is most commonly used to diminish fine facial lines lip lines, sagging cheeks, lip augmentation, and marionette lines. A non-surgical enhancement to give you a more youthful appearance, dermal fillers are a safe, immediate treatment that can take years off your face the same day.
Book your Filler appointment with one of Simply Radiant Aesthetics's skincare experts today.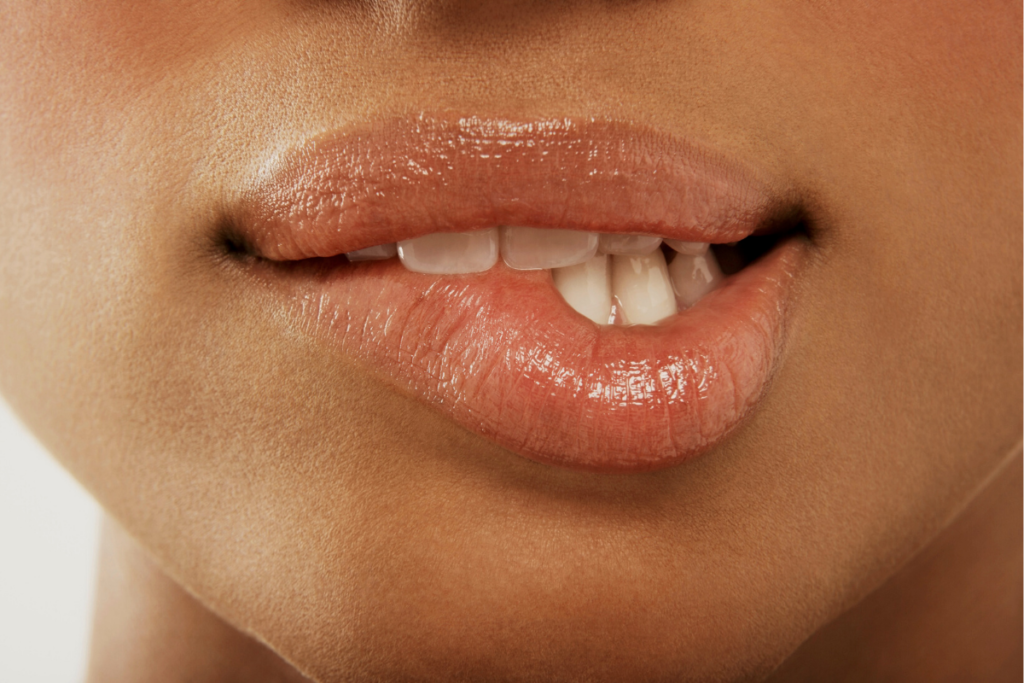 If you want to improve the overall appearance of your skin and minimize the signs of aging, consider a microneedling treatment.
At Simply Radiant Aesthetics, we use a variety of microneedling treatments, including the SkinPen, Venus Viva, and microneedling with platelet-rich plasma (PRP). We listen to your needs to develop a customized treatment plan that works for your skin so that you can achieve the results you want.
SkinPen is a great treatment option if you have a busy schedule and want a quick recovery. Improve the appearance of wrinkles and acne scares with this minimally invasive treatment that triggers your body's healing process. Microneedling with PRP is also great for busy clients as the PRP can improve the healing process by reducing the severity of redness and swelling that occurs after treatment.
If you want to reduce the appearance of age spots and rough texture, consider a Viva treatment. In addition to tiny punctures from needles, Venus Viva includes bursts of radiofrequency to stimulate the natural healing process and stimulate the growth of new skin cells.
PRE-TREATMENT
DURING
POST-TREATMENT
PRE-TREATMENT
◎  Avoid taking over-the-counter blood-thinning medications such as Aspirin, Nonsteroidal Anti-Inflammatory Drugs (NSAIDs) such as (ibuprofen, Motrin, Advil, Aleve, Midol, etc.), 7-10 DAYS prior to the procedure.
◎  Avoid Vitamin E, Fish Oil & Omega 3, Gingko Biloba, St. John's Wart, Ginseng and Garlic 7-10 DAYS prior to the procedure. These drugs and herbs may cause excessive bleeding or bruising.
◎  Do not drink alcoholic beverages 24 HOURS before (or after) your treatment as it may cause bruising.
◎  Inform our clinical team if you have a history of cold sores to receive advice on possible antiviral therapy prior to treatment.
Contraindications: Pregnant or breastfeeding, history of keloid scarring, allergies to any of its ingredients, such as eggs, or suffer from any neurological disorders, such as Bell's palsy, Guillain-Barre Syndrome, Myasthenia Gravis, etc.
DURING
POST-TREATMENT
FREQUENTLY ASKED QUESTIONS
Still unsure of what treatments are right for you?
Contact us or book a free consultation to speak with a skincare expert.